Prepare the Layout
Visualize how your garden should look like and prepare a good layout considering the position of your terrace, the heat and light factors. You can place the tender or weak plants in a shady area of the terrace. Stronger plants that can withstand more heat can be placed in the sunnier parts. Place all the pots in a convenient location so that you can water them easily.
Prepare the Potting Mix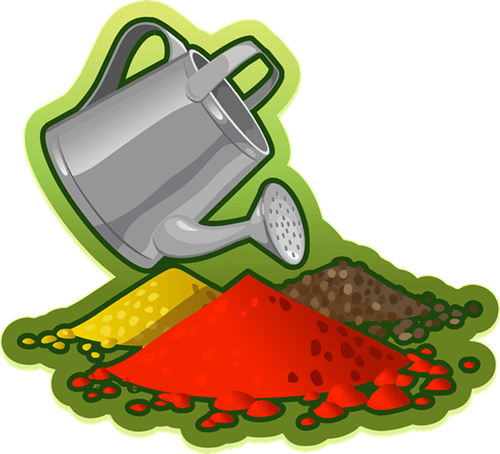 For a plant to grow strong and healthy, you need to provide it with all the right nutrients. A potting mix is therefore recommended. There is no one ideal potting mix solution and different experts offer different recommendations of preparing the potting mixture:
Option 1
Water the mixture mentioned below regularly for 3 days
About 5 kgs of red soil, preferably free from chemicals
About 500 grams of animal manure such as cow dung. You can get dry cow dung cake, burn it and add the ash to the soil as well.
Neem oil or neem cake
River sand weighing about 10 kgs
Coconut fibre for water retention
Vermicompost
Option 2
Combine equal proportion of coco peat , red sand, and vermicompost. Geekgardener recommends using 200 grams of bone meal, 200 grams of oil cake and 200 grams of wood ash for every 15 kilos of the above mixture. Let the mixture sit in a container for at least 3 weeks before you put it to use.
Plant Your Seeds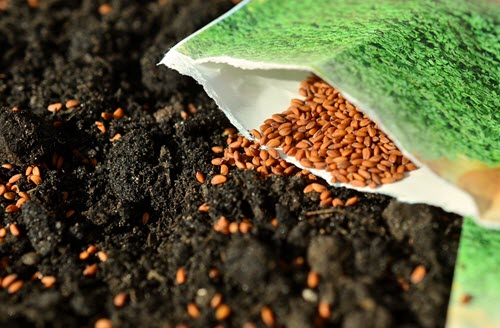 Once your soil is ready for use, you can start planting the seeds. You can plant seeds in a seeding tray and then transplant them to the pot or plant them directly. If you use a seeding tray, you need to fill it with the potting mixture, plant the seed about an inch deep in each of the sockets and sprinkle them with water. After 5 or 6 leaves spring out or the plant is about 3-4 inches in height, you can transplant each plant to a pot.
During the transplanting process, avoid exposing the root of the sapling to direct sunlight because the roots will dry up and die. Do the transplantation in a shady area of the house or in the evenings.
Tip: When you remove the sapling from the seed tray, take it along with the sand and seal the plant into the pot with the sand.
Manage Pests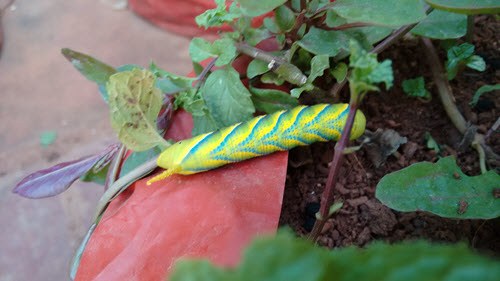 Once your plants start to grow, you will have to start dealing with pests like ants, mealy bugs and aphids. There are different ways to deal with them organically but not all of them work the way we like them to. You need to spend time trying various pest management solutions. That can be the most exasperating part of managing your terrace garden.
Protect your Plants from Birds and Animals
Once your plants start to bear fruit, you need to cover it wire mesh or nylon wires to prevent birds and other tiny creatures like squirrels and rats from enjoying them before you do.